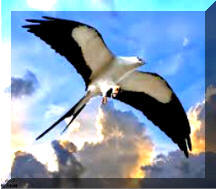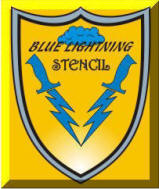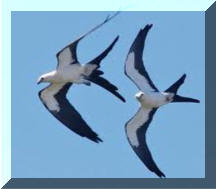 The Magnificent Swallowtail Kite
The Electro-etch Custom Logo stencil is made by a Knifemaker for Knifemakers
Blue Lightning Stencil Material is Homemade Original
(secret recipe)

made in USA
---
KnifeMaker Fingerprint 1 KnifeMaker Fingerprint 2 KnifeMaker Fingerprint 3
Blue Lightning Etch Customer's Personal Stencil Addition
Blue Lightning Tips Etch your logo into Damascus Etching Power Supply
Blue Lightning Stencil: Price List
Bowies page 1 Bowies page 2 Lockback Folders
Links Tutorials Stabilized Leather Moose Antler Stabilize
How to etch your Logo into your knife
---
INTERESTING INFORMATIVE LINKS

---
Top Leather Stamp Maker
---
KNIFEMAKERS and OTHERS
MIKE WHITNEY: CUSTOM KNIFEMAKER
STEVE CULVER: CUSTOM KNIFEMAKER
RON HEWITT : CUSTOM KNIFEMAKER
TIM ALVERSON : CUSTOM KNIFEMAKER
JASON CLARK : CUSTOM KNIFEMAKER
W. LOWELL BRAY Jr. : CUSTOM KNIFEMAKER
JOHNNY STOUT : HANDMADE KNIVES
J.W. SMITH and SONS: CUSTOM KNIVES and LEATHER
SWISS ARMY KNIVES: SWISS ARMY KNIVES and REPLACEMENT PARTS
Thank you !
PROUDLY SERVING THE WORLD
ALABAMA, ALASKA, ARIZONA, ARKANSAS, AUSTRALIA, BELGIUM, BULGARIA,
CALIFORNIA, CANADA, CZECH REPUBLIC, COLORADO, CONNECTICUT, CROATIA.
DELAWARE, ENGLAND, FLORIDA, FRANCE, GEORGIA, GREECE,
HAWAII, ICELAND, IDAHO, ILLINOIS, INDIANA, IOWA, IRELAND, ISRAEL, JAPAN, KANSAS, KENTUCKY,
LOUISIANNA MAINE, MARYLAND, MASSACHUSETTS, MICHIGAN, MINNESOTA, MISSISSIPPI, MISSOURI, MONTANA,
NEBRASKA, NETHERLANDS, NEVADA, NEW HAMPSHIRE, NEW JERSEY, NEW MEXICO, NEW SOUTH WALES,
NEW YORK, NEW ZEALAND, NORTH CAROLINA, NOVA SCOTIA,
OHIO, OKLAHOMA, OREGON, PENNSYLVANIA, RHODE ISLAND, PORTUGAL,
SCOTLAND, SOUTH CAROLINA, SOUTH DAKOTA, SWEDEN, SWITZERLAND, THAILAND,
TASMANIA, TENNESSEE, TEXAS, UNITED KINGDOM, UTAH, VIRGINIA, WALES,
WASHINGTON, WEST VIRGINIA, WISCONSIN, and WYOMING.
---